Race Time - 6:30 a.m.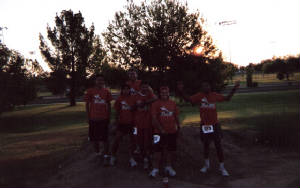 Temperature - 105 degrees
July 22, 2006
Tempe, AZ
Members of the team travelled to Arizona to run a 5K in Tempe. The trip included a stop at the Mendoza (senior) residence in Goodyear. Both cities are just outside of Phoenix. Esteban Carranza placed 3rd in his age category. As we arrived it was 105 degrees and we would eventually feel 120 degrees on the trip. We cooked bacon on the pavement.
3.1 Miles/5K
Esteban Carranza 17:16
Pedro Larios 19:44
Johnny Gonzalez 25:02
Itzel Carranza 25:02
Mr. Mendoza 29:56
Darlene Tinajero 44:22
Louis overlooks the runners in the pool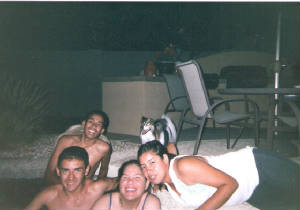 In the desert with a flat tire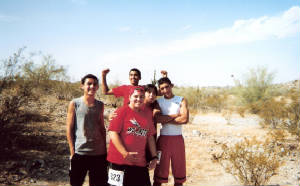 Good thing Mr. Mendoza had a spare